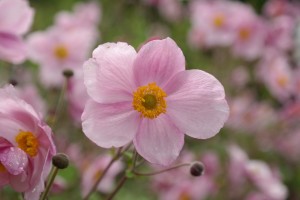 "I said to you, 'Live!'  I made you grow like a plant of the field.  You grew up and developed and became the most beautiful of jewels."  -Ezekiel 16:6,7
"… because the splendor I had given you made your beauty perfect, declares the Sovereign Lord." – Ezekiel 16:14
True beauty comes from the best artists.  The one who knows how to bring beauty out of the rough, the damaged, the broken and the shamed.
An artist can see beauty in what others see as a castaway.
Your Father, your Creator, has made you unique, beautiful and with purpose.  When we allow God to fill us with His splendor, we radiate His glory.  Our steps, our spoken word, our touch fills the world with the beauty that brings peace, joy and love.
Choose today to grow and sparkle like the jewel He created you to be!