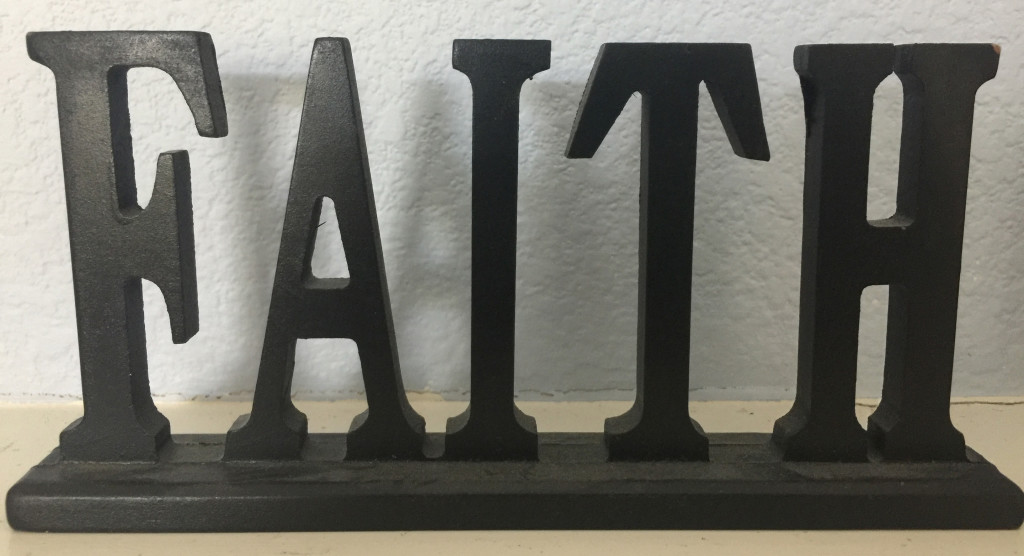 "I tell you the truth.  Anyone who has faith in me will do what I have been doing.
He will do even greater things than these, because I am going to the Father."
-John 14:12
Two key words are in this passage…Faith and Things.
Faith in Hebrews 11:1 is described this way – "Now faith is being sure of what we hope for and certain of what we do not see."  The power of being sure that our hope is in Christ alone and to be certain that His promises will come to fruition.
If we have this faith in Christ, we will do what He did and even greater things.  Because Jesus ascended into heaven, He left us the promised Holy Spirit who is able to work in and through us with His power, not our own.
What are these things that He speaks of?
When the John the Baptist was in prison, he sent his followers to Jesus to see if He truly was the Messiah.  Christ replied with a line up of evidence that would show John that indeed He was the promised Messiah.
"Go and report to John what you have seen and heard:
The blind receive sight,
the lame walk, 
those who have leprosy are cured,
the deaf hear,
the dead are raised,
and the good news is preached to the poor."
-Luke 7:22
I believe these miracles can be seen literally and I also believe these miracles can be seen figuritively.
My prayer is that the Holy Spirit would work in us so that we can help the blind see Jesus, those who are lame receive the ability to run with freedom, those with diseases that keep them from being less than the person God created them to be would be healed, that the deaf would truly and finally hear the good news of Christ's redeeming message, that those who are dead in spirit brought to life and that people all around would hear the good news of Christ.
This is our work….to be God's instrument of setting people free.
May we not be average and work in our own strength but may we see true transformation because the Holy Spirit is at work bringing true life change.